Please note that no new content is being added to this site at the present time. This may change again in the future. Thank you for your support! — Reg.
Featured Article
The Abbott government today announced Australia's 2025 greenhouse gas emissions reduction target to be -5%.
Latest Stories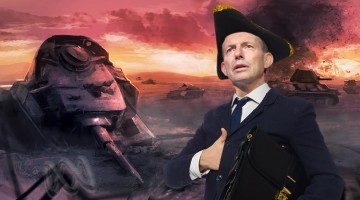 Tony Abbott has escalated his targeting of the ABC, suggesting that a nuclear strike is not out of the question.
Our most popular articles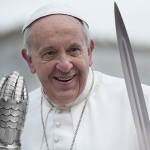 Prime Minister Tony Abbott has come under fire for awarding a knighthood to Pope Francis, infallible head of the Roman Catholic Church and earthly representative of God. Mr Abbott originally … [Read more]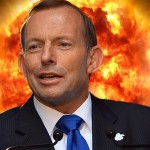 Prime Minister Tony Abbott has renewed his commitment to axe the Renewable Energy Target (RET), warning that continued and excessive use of solar power will gradually deplete and eventually destroy … [Read more]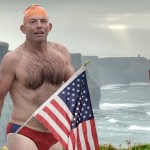 Prime Minister Tony Abbott's general willingness to comply with US political requests was put under the microscope this week with the announcement that Australia would help transport arms and military … [Read more]
Treasurer Joe Hockey has been credited with discovering a new field of economics, Quantum Economics, in which an economy can simultaneously be in crisis and not in crisis. Ever since delivering his … [Read more]
Organisers of an anti-gay rally yesterday were flummoxed by the appearance of a rainbow over their rally point. Organisers said that a morning shower at the rally point in the outskirts of Brisbane … [Read more]